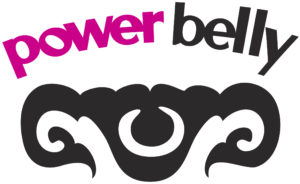 Live Music Power Belly Workout with Drum Solo
1 Hour Workout  to Drill Skills, Transitions, Build Bone Density, Strengthen your Core!
Use a Power Belly Weight Belt or Not it's up to you!
Get Sweaty! Bring a Towel
Lets have Fun!
What should you wear? What ever you feel comfortable in. Yoga pants, stretch pants, cholies, sports bras, skirts, hip scarves, or costumes are fine. It's up to you.
Power Belly Weight Belts: Weight belts are a element of the Power Belly format but not mandatory. We want to demonstrate different strokes for different folks.
Time: 7:15pm – 8:15pm
Date: Jan 24, 31 Feb 7, 14, 21, 28
Cost: $85 or $75 with 5 day advanced Registration
Pay Online $80
Homework: Please read our Student Notebook before class.
How to register
Please download and print our registration form, fill it out and send it in with a check. We also have a mail slot at the Studio. Sorry, we do not take credit cards for classes.
---
Delilah
Delilah is an internationally acclaimed belly dance performer and instructor. She was the first dancer to receive the Dancer of the Year Award from the International Academy of Middle Eastern Dance in Hollywood, California 1997. Delilah grew up in Southern California, learning the dance form as it was passed on and popularized in this country by first and second generation immigrants from Lebanon, Armenia, Iraq, Syria, Iran, Egypt, Israel, Turkey, Morocco and Greece. Her years of devoted study and practice have led her to become one of the foremost teachers and innovators in the field of bellydance today.  More >>