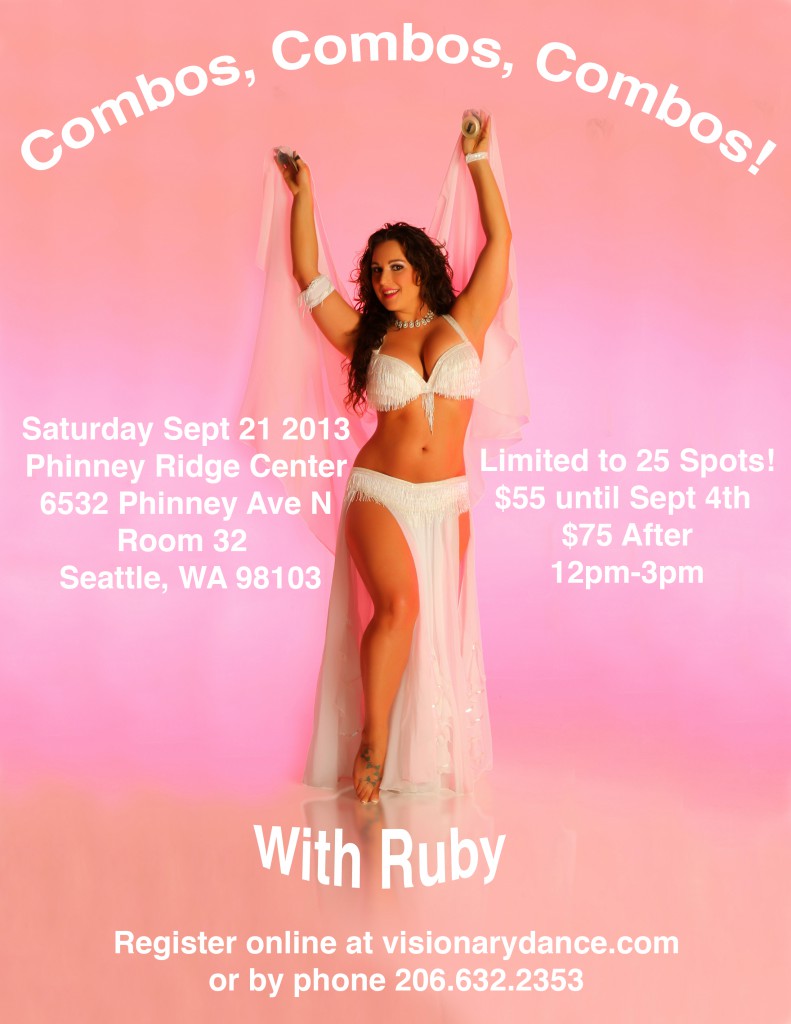 Combinations are one of the most effective ways to build confidence and control in transitions and sequencing movement.  This workshop offers several combinations focused on different aspects of the dance.  Please bring a veil and zills just in case, the combos in this class are always evolving!
Ladies,
Do your self a favor and study with a pro who really knows her onions, can break things down in easy to understand terms and cares deeply about your learning progress. She is spectacular dancer!
Delilah
Time: 12:00pm – 3:00pm
Date:  Saturday Sept 21st 2013
Cost: $55 until Sept 4th
$75 after
Pay online below or by Phone 206.632.2353 Sorry No Refunds
Room 32: Lower brick building up stairs.
Phinney Neighborhood Center
6532 Phinney Ave N | Seattle, WA 98103
Hardwood Floor and mirror
Please plan to arrive 15-20 minutes early 11:45 am
to use restroom and get ready for class so we can start prompt at 12:00 pm
Don't Forget Ruby, Suzanna & Delilah at The H.O.T House Concert & Dance Show
Friday Sept 20th
Call for Seats! 206-632-2353 
---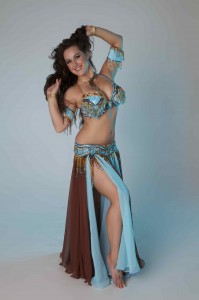 Ruby is internationally recognized for her passionate, untamed dance style. She is truly a powerhouse of energy. Her background of American Classic Belly dance and Turkish Oriental makes her performances stand out with a raw, individual interpretation. Ruby's love of Turkish culture drew her straight to the source with multiple years of study in Istanbul. In addition to being an award- winning performer, Ruby is a certified Pilates instructor and is featured on instructional and performance DVDs including her own series, Flawless Floor work, Totally Turkish, and All About Arms. Ruby has an active touring career, bringing her joyful and energetic style to workshops and performances around the globe. Her educational background includes a B.S in Environmental Chemistry and her study of Kung Fu lends a unique flavor of controlled stamina to her performances.