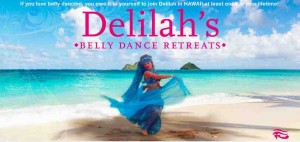 Find the E in Hawaii?
Answer:
The E is EGYPT in Hawaii.
We are proud to announce our next Belly Dance Retreat is so spectacular!
EGYPT IN HAWAII Feb 15-21 2013, 6 days 5 nights
with 7 piece live Arabian Music Ensemble and 3 award winning dancers.
Elisa Gamal, Alimah, Delilah and House of Tarab
delilahs-belly-dance-retreat.com
Your Prize is our Early-Bird-Perk-Alert?
EGYPT IN HAWAII
$100 rebate!
You will receive $100 cash rebate upon arrival at the retreat.
This is your reward for signing up with an early deposit before April 31st 2012.
This is your reward for helping us make this all possible.
A lot of planning and reserving of space takes place way in advance.
Especially if you want any extra special accommodations.
Don't delay, sign up today!
Details are here>>
Also…
Back by Popular Demand!!!
Feb 10-15, 6 days 5 nights
Nia and Belly Dance with Jennifer Earle, Delilah and Mr Erik Brown.
Same EARLY-BIRD-PERK ALERT before April 31st 2012.
$100 rebate.
Sign up for both retreats!
$200 rebate plus a free Hathor Poster!