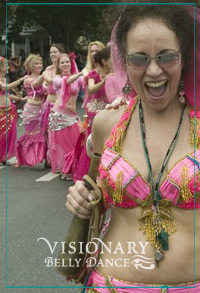 FINANCES
This is the last year that VDP Studio will do a Big event in the Solstice Parade.
Please Join us so we can go out with a Big bang of Glory!!
I may still have a small group in the parade in coming years but the studio is closing in July/August. Unless an unforseen miracle happens (it could happen, it would take a minimum of 29,000 to stay open for another year. Hint hint, you mega lottery winners out there!)
If finances are a concern for you as a dancer  see our stimulus program web page>>.
Know this; the parade class series is a big bang for your buck.
Cost $95 includes:
May 6 Drum Workshop with Erik Brown 5 Pm and Lecture by Laurel Gray afterward
May 7 Extra Workshop with Laurel Gray,
May 8, 9, 15, 26, 22, 23, June 5, 6, 12,13 Parade Dance Class
May 17, Costume Clinic
May 31 Costume Clinic
June 7, Costume Clinic
June 14 DRESS REHEASAL
June 16 Parade Day
June 30 After Party at Delilah's with Videos and photo share!
To be in the parade we ask that all dancers come to at least 1 Tuesday or Wednesday per week (but if you do it all you will probably loose weight! Thats a lot of dancing!)
The fees go for teacher fees for teaching and producing all these events and intellectual property, studio overhead, airfare for our guest instructor, building a wheeled conveyance for sound amplification, a generator for powering sound, airfare, food and lodging for guest artists costume and building supplies. This is a huge expense list.
Happily this year and we received $800 from the Fremont Arts Council to help with this. We still will be scrambling for the rest and being very resourceful. Please help if you can with ideas, loan of stuff, funding, time and expertise.
Don't miss the inspiration for this years Parade Theme;
Silk Road Dance Company concert
at the Asian art Museum on Saturday May 5th.