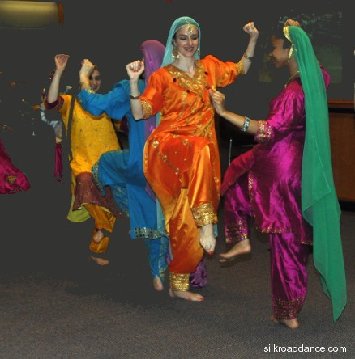 Costumes
Game Plan:
All dancers will learn and perform all dances.
• Pop belly dance, fast pace.
• Bollywood
• Uzbek
• Persian
• Traditional Belly Dance, slow pace
• Drum transitions
We need 8-12 dancers minimum in each costume theme.
Sign up for the parade. Then we will begin to divide into sections starting on the Sunday lecture Kick off. If you have a preference then come to Sunday May 6 and or Monday May 7 events and get first picks.
Thurdays Nights are Costume Clinics for help with costumes or just being social while working on them.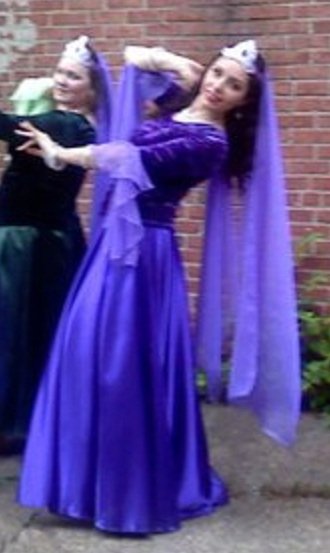 Costume outlines: (so far)
 Uzbek:
Dress or leotard w/marching long skirt
Long sleeve less vest
Hat with feather and sheer veil
Wrist bells
COLORS: Purple w/turquoise accents
Persian:
Purple leotard and skirt or dress
Long sash at waist
Hat with veil
COLOR Purple w/ Magenta pink accents
"Kameez salvar" i.e.Bollywood:
Punjabi pants and tunic top
OR "Lengha Choli" i.e.
long skirt and short sleeve bare midriff
top
COLOR: Purple w/ orange accents
Belly Dance
COLORS Green, Purple Gold or Silver
Dervish
Rainbow
Drummers
Tunics and Pants; Sequined Purple!
Punjabi Suits are most excellent.