Calling all Dancers!
DELILAH'S BOOK PROJECT IS BEGINNING!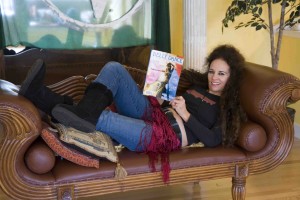 Delilah is writing her book and she requests the help of the whole belly dance community. Dancers and belly dance aficionados from all belly dance styles are invited.
Each one of these series of talks will start with a presentation by Delilah, some video and then open discussion. Come, just listen if you like, and/or contribute to the herstoric time line. Delilah has her perspective but it is important to her that other dancers contribute their perspectives and experience in regards to the theme of each talk so she stays grounded. Show & Tell; Bring photos and news clippings from the era being discussed. You can also submit personal anecdotes in writings to be offered as reference and resources if you like. Your writing will not be used verbatim most likely so you can submit it to magazines if you like. However the notes, the facts and stories maybe insightful. If you can't make the talk you are welcome to contribute by e mail but I hope you can attend.
The times days of the week for each talk are all different in hopes it will fit different peoples schedules.  Each event will be 2-2 1/2 hours but may go over if we are have lots of talk.
A suggested donation of $10 will go toward achieving the bails of video and film footage living in Delilah's basement from 1980-present.
Please forward this on to any dancers you think would like to be involved in any of these talks. After all;  What dancer doesn't like to talk?
FIVE BELLY DANCE LECTURE AND DISCUSSION SERIES  (over 4 decades)
• Lecture 1,  Saturday JUNE 8th 2:00-4:00pm
 "The American Belly Dance Craz Begins" 1970-1980
• Lecture 2,   Tuesday Night JUNE 25th 6:30-8:45
"The Second Decade of Belly Dance Americana" 1980-1890
• Lecture 3,  Saturday JUNE 29 2:00-4:00
"Belly Dance Grows in Multifaceted Directions" 1990-9/11 2001 and 2002
• Lecture 4, Wednesday Night JULY 24,  6:30-8:45
"Belly Dance Across the Globe" 2003-2010
• Lecture 5, Sunday JULY 28 1:00 -3:00
"Belly Dance Present and Future" 2010 and on.
Location;
Delilah's Private Home Studio
4115 Fremont Ave N Sea Wa 98103
RSVP 206 632-2353 please so we can keep you posted to any date or time changes.
Welcome to bring a beverage or light snack to share if you like.