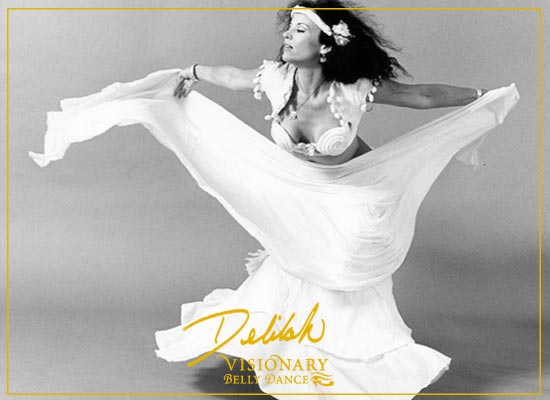 Half Day Beginning Belly Dance Workshop with Delilah
So you think you might like to study belly dance? 
This is the perfect workshop for you.  In this half day workshop you will be introduced to the rudiments of the dance such as  hip & shoulder shimmies, exotic arms & hands movements, slow hips, veil dance, drum rhythms & finger cymbals, costuming and stylistic backgrounds.
There are many reasons why you maybe hearing the call to belly dance! 
It's an ancient art most likely as old as the pyramids. It's fun, sensuous, great exercise as well as a dramatic art that is never boring. We get to dress up in lovely, creative costumes and engage our innerPriestess. It's multicultural and female empowering. Belly dance is for all ages, shapes and sizes. It can be a fun thing to explore with your daughter or a girl friend.
Delilah's Home Studio in the Fremont Neightborhood
Address with registration and e mail confirmation
$60 in advance with 5 day advance, $75 at the door
Snacks included. Plus Hot tub use afterward if you bring a towel.
---
Delilah
Delilah is an internationally acclaimed belly dance performer and instructor. She was the first dancer to receive the Dancer of the Year Award from the International Academy of Middle Eastern Dance in Hollywood, California 1997. Delilah grew up in Southern California, learning the dance form as it was passed on and popularized in this country by first and second generation immigrants from Lebanon, Armenia, Iraq, Syria, Iran, Egypt, Israel, Turkey, Morocco and Greece. Her years of devoted study and practice have led her to become one of the foremost teachers and innovators in the field of bellydance today.  More >>