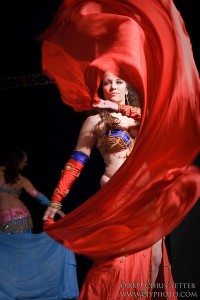 LEARN THE  ART of Belly Dance by a World Class expert in the field.
Delilah has been a mover and shaker in the world for over 35 years. She is recognized as a pioneer in the development of American Belly dance. In Seattle she dances with the traditional live band "House of Tarab". Delilah travels all over he country and abroad performing and teaching belly dance. She as well hosts an amazing Hawaii Retreat in February in Hawaii that women of all levels are invited to attend and cultivate their dance with guest instructors and musicians. ( See delilahs-belly-dance-retreat.com for those details. ) Her dancers are featured in the Fremont Parade for over the past 20+ years.
~Note New Location Delilah's Home Studio 4115 Fremont Ave N 98103~
Class Dates: Jan 7th, 14th, 21st, 28th Feb 4th, 11th
Next Session: Feb 18th, 25th Mar 4th, 11th, 18th, 25th
Cost by Check or cash $75
Download registration and send with check:
4115 Fremont Ave N. Sea Wa 98103
or
Online Cost $85
Q&A
• Who should enroll? Anyone who truly wants to learn the art form. Belly dance is an amazing workout, but this class is not a sports work out class. This is a skill development course.
• What to wear bring; a note book or journal
What to wear; confortable clothes to dance in. During your fist class you will be shown what tools will help you learn faster.
• Note; You will have fun and easy home work each week.
• What if I miss a week? Try not to. There will always be review.
If your schedule is difficult then maybe you will need private lessons instead of group class.
Homework: Please read our Student Notebook before class.
How to register
Please download and print our registration form, fill it out and send it in with a check.
---
Delilah
Delilah is an internationally acclaimed belly dance performer and instructor. She was the first dancer to receive the Dancer of the Year Award from the International Academy of Middle Eastern Dance in Hollywood, California 1997. Delilah grew up in Southern California, learning the dance form as it was passed on and popularized in this country by first and second generation immigrants from Lebanon, Armenia, Iraq, Syria, Iran, Egypt, Israel, Turkey, Morocco and Greece. Her years of devoted study and practice have led her to become one of the foremost teachers and innovators in the field of bellydance today.  More >>