For Group Classes see Calendar>>

Delilah is a world famous pioneer 
in American Belly Dance.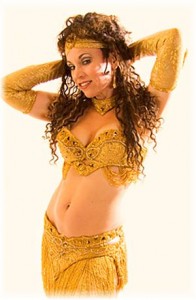 She is a visionary dancer. Know through out her career for disseminating a new contemporary view towards belly dance beginning in the mid 70's that embraced the empowerment of women's full potential; body mind and spirit. Delilah strives to make this dance accessible to the everyday woman. To study with her is a rich and personal experience. Her career spans 4 decades of international involvement with leading musicians and top dancers in the field. She can be seen performing with the Arabian music ensemble "House of Tarab" in theater concerts, parties and festivals.
For more see Delilah's bio and blog.
Learning the ART of Belly Dance!
Private classes can be a wonderful experience. You are learning a dance, an art, and undergoing self exploration and personal growth all at the same time. As many dancers will a test to; they began belly dance as a calling from an ancient feminine wordless place. Images, feelings and stereotypes accompany it, yet also often something deeper. They just know they always have felt compelled to try it. What they find once they begin is that a new and exciting world opens up to them that they were not expecting. The art helps them express themselves in every facet of their life more fully. Everything shifts and changes. This dance is an asset to girls and women of all walks ages, sizes and nationalities. An ancient way of feminine knowing that vivifies our lives.
Private instruction is for anyone;
all ages, all different reasons and all levels of coordination.
Private instruction cost a little less than most therapy and massage appointments. They are more costly than group classes but much more personalized and students make faster progress.
"Private Course Instruction"
There are 3 ways to approach private lessons. You choose.
1. Art of Belly Dance. This is where new dancers should start.
Rhythm and melody composition, body isolations, step and veil dance techniques, discovering your muse, emotional connections, theory of expression, historic back ground.
2. The Belly Dance Fitness; Think of me as your personal work out coach with belly dance music and the use of weight belts. Keeps you in shape and dance chops fresh.
3. Belly Dance Combination Class; warm up, work out and work on specific performance goals 
$60 per hour add 10 minutes to arrive, dress and re dress.
Discount Package of 5-6 classes for $300 . 1-2 classes per week used in 6 weeks time. (If you have not canceled an appointment then a 6th class is free! Can save $60.
New:
The Serious Belly Dance Students Package:
$490 value of $790
 Meets twice a week ( = 3 week intensive)
• First lesson; 2 hours; set goals and design personalized course work. (value $120)
• Five  1 hour class plus warm up. allow an extra 15 min. (value $300)
• One hour introduction to the Middle Eastern hand drum with Erik Brown (hand drum). 1 hour all dancers need this. (value $60)
• Three instructional DVD's. choose from; absolute beginning, Delilah's Belly Dance Workshop Vol I,II,III, A Retro Choreography, or Gypsy Veil. (value $90)
• A 10-12 pound weight belt. (valued at $80-90; included )
• Finger cymbals. $18
• A hip scarf. (value $25+)
• Written Notes. (Online)
Scheduling. 
Tuesday or Wednesday late afternoon- evenings, 
Some Saturday and Sundays day times.
New Mini Private
We move slow and focus on one skill set at a time.
25 minute class composed of 15-20 minute lesson; 5-10 minutes practice by your self with mirrors and then 5 minutes recap with teacher.
$35 each or (Special buy 5 get the sixth free) 6 classes for $175.
Schedule at your convenience but note: classes must be used in a 6 week period.
Classes are arranged according to your goals and needs.
Start with the first 3 Beginning course categories that move through Intermediate and Advanced Performance. These courses are geared to prepare you for understanding the rudiments of American Classic Style belly dance as it has been cultivated over the past 40 years. Everyone moves at a different pace, thus the subjects outlined are supplemented with additional 60 minute classes on that continued subject until the student feels ready to move on to the next level.
There are many styles of belly dance available in America that have evolved from these principals. The art form is alive and growing. The hope is you will start here and in your journey try on many stylizations. As the dancer becomes proficient at the art of musical and rhythmic self expression by way mastering the physical isolations, she is on her way to the next phase. Then the artist can move in to a creative fusion of stylistic themes, music consideration, props and costumes.
3. Occasional Private Lessons for any level.
$60 per hour.
Set up appointment by calling or e mailing (1-3 hours). Send check along with bio and photo so Delilah can get t know you. Outline what you want to focus on during your session.
Classes are located in the Fremont Neighborhood of Seattle Washington.
You will need;
• Private student registration form.
• Delilah's Belly Dance DVDs Volume I, II,III . These are your study media. Just like any course that has required books instead we will use these videos for comprehensive development.( value $134.95 on Special now $89.85, 9 hours of programing)
• A notebook/ belly dance journal with removable pages that gets reviewed by instructor each session.
• Recommended Gear:
A weight belt for faster development of core strength and balance, two hip scarfs; coin and non coin, Two x 3 yard veil; 1 silk, 1 not silk. Comfortable clothing that emphasizes the awareness of hip line such as yoga pant legging, low riding skirt with leotard, sports bra, cami. Layer for warmth but arms will need to be bare at certain times.
Full Course Outline:
---
Delilah
Delilah is an internationally acclaimed belly dance performer and instructor. She was the first dancer to receive the Dancer of the Year Award from the International Academy of Middle Eastern Dance in Hollywood, California 1997. Delilah grew up in Southern California, learning the dance form as it was passed on and popularized in this country by first and second generation immigrants from Lebanon, Armenia, Iraq, Syria, Iran, Egypt, Israel, Turkey, Morocco and Greece. Her years of devoted study and practice have led her to become one of the foremost teachers and innovators in the field of bellydance today.  More >>