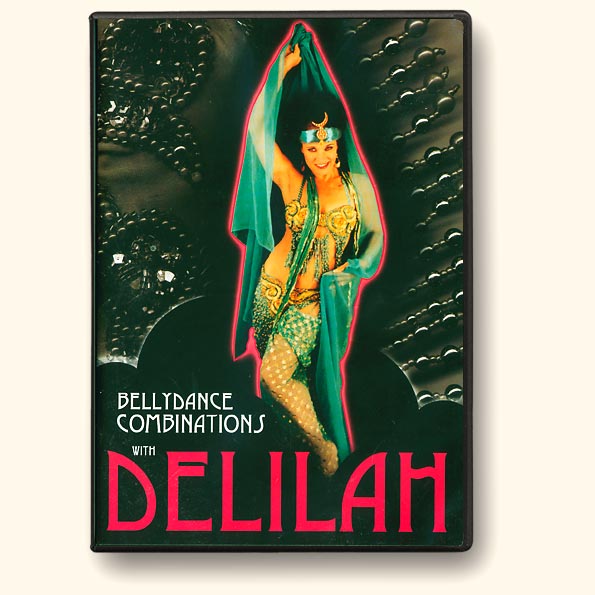 View More Images
Combinations with Delilah
Notice
: wpsc_product_has_file is
deprecated
since WP eCommerce version 3.8 with no alternative available. in
/nfs/c01/h06/mnt/3552/domains/visionarydance.com/html/wp-content/plugins/wp-e-commerce/wpsc-includes/misc.functions.php
on line
739
Start with a wild warm-up accompanied by Uncle Mafufo aimed at heating up the dancer's awareness and energy levels from within. The chapters are broken into eight different combination sections. Delilah teaches 4-5 belly dance movement combinations in each section with variations and hand movements. Finally, practice putting them together into a repetitive set that you can dance along with Delilah accompanied by a live musicians: Uncle Mafufo, Erik Brown and Steven Flynn on dumbek, def and ney.
Combinations with Delilah is an intermediate level lesson plan. This workshop is designed to help dancers with their transitions of stringing one isolated move into the next with grace and ease. You will find these sets challenging and fun! It's also great to do with your Power Belly Weight Belt.
Running Time

Fabulous Extras:
As an added BONUS Erik Brown has recorded 3 short drum solos as soundtracks for dancers to practice to! Really Cool!