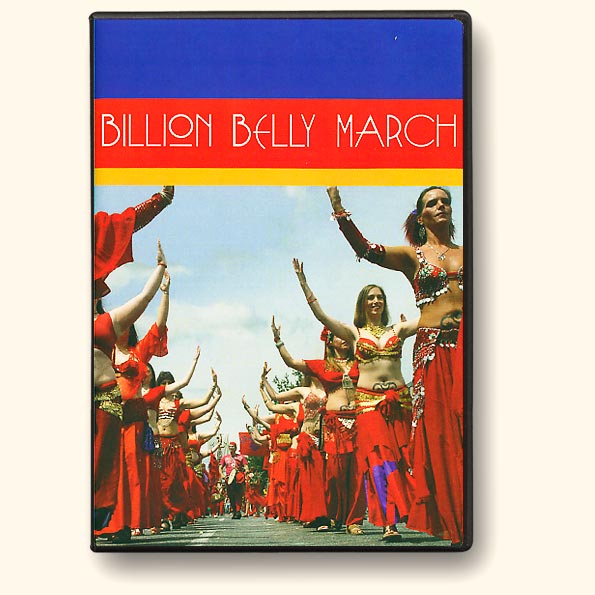 View More Images
Billion Belly March
Notice
: wpsc_product_has_file is
deprecated
since WP eCommerce version 3.8 with no alternative available. in
/nfs/c01/h06/mnt/3552/domains/visionarydance.com/html/wp-content/plugins/wp-e-commerce/wpsc-includes/misc.functions.php
on line
739
The Billion Belly March DVD is a bold experiment in remote learning. Study unique choreographies while learning Middle Eastern
rhythms.
This DVD features comprehensive study tools and looping practice tracks to help you master the following rhythms:
Ayoob
Saidi
Chifititelli
Hagala
Baladi & Masmoudi
This DVD was originally created for Delilah's 2006 "Billion Belly March" in the Fremont Solstice Parade. It turned out to be a great DVD useful for students and teachers everywhere! Available while supplies last.
Fabulous Extras:
Includes a 11.5 x 24 inch souvenir poster used to promote the event autographed by Delilah
FREE password to the Billion Belly Web Club that includes archival written parade notes and awareness letters