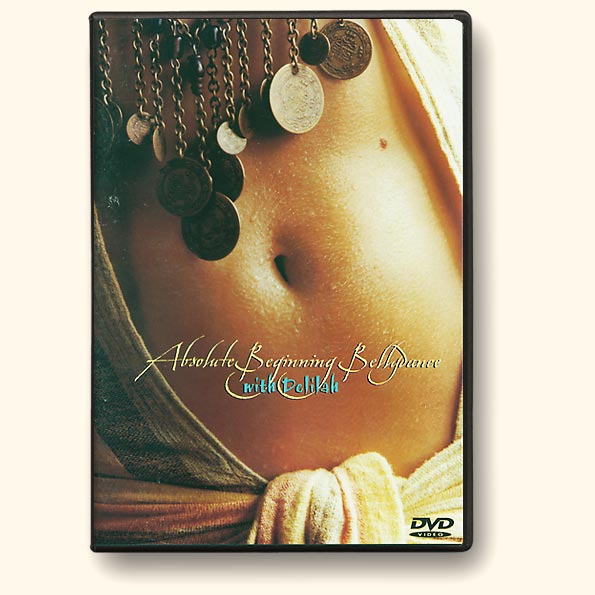 View More Images
Absolute Beginning Belly Dance with Delilah
Notice
: wpsc_product_has_file is
deprecated
since WP eCommerce version 3.8 with no alternative available. in
/nfs/c01/h06/mnt/3552/domains/visionarydance.com/html/wp-content/plugins/wp-e-commerce/wpsc-includes/misc.functions.php
on line
739
On this video you will find one of Delilah's famous 'Elemental Warm-Ups' that turns into a deep lesson plan she calls 'Mapping the Internal Realms of the Body.' As part of this work, we begin with the Horizontal Belly Roll, which is the hardest and rarest belly roll work. Delilah works with it in the beginning so that everything up the road seems easier after practicing these fundamentals. Next you move into the basic mechanics of bellydance: alignment, shimmies (plus introduction to walking shimmies), exotic arms, 7 hands, and head slides. We feature the hour glass concept, exotic lotus hands and Kali's arms. With these simple concepts you can practice a mystic 'Candle Dance' included in the program.
This program begins with a performance to the classical song "Leilet Hob" by Muhammad el Wahab.

Running time
Answer to a common question: What's the difference?
The difference between this program and Delilah's three volume workshop series is that this program will deal with the underpinnings of the dance in a deeper more detailed fashion. Very important teachings for students and aspiring teachers, but if a student is only able to afford one video and anxious to work on specific movement vocabulary, they might be better served by picking one of the classic workshop volumes. Belly dancing is an endless art form and it can not be taught on just one video. We hope you will enjoy building your own personal video library.