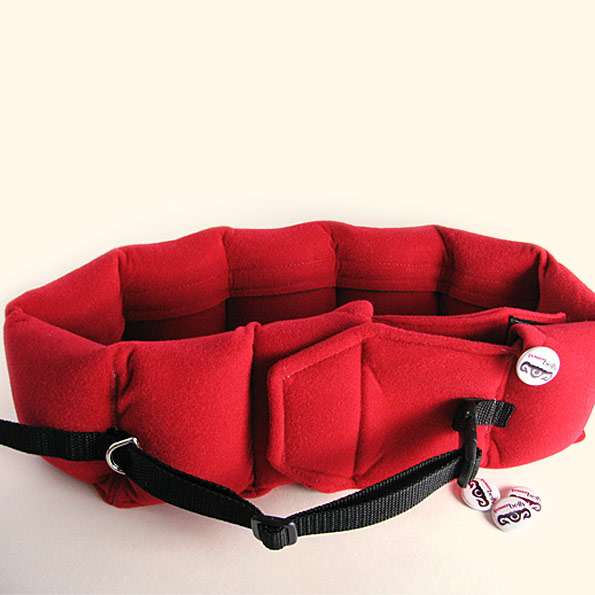 View More Images
Standard Power Belly Weight Belt
Simply fit it snuggly on your hips and proceed to practice your belly dancing. Because the weights are evenly distributed and close to your body you quickly assimilate the weight as your own. You barely notice any difference at all. That is, until you see and feel the results of a stronger back, torso, knees and thighs. Your core balance will improve. Your quickness and agility for shimmies and fast hip combination excels by lifts and drops! It's truly Amazing! Keep in mind the belts can be used with other dance and physical activities: Zumba, Nia, hiking, climbing, . . .
Choose from Black, Blue, Purple or Spanish Red
Learn more about use, sizing and benefits >>
Sizes
Small/Petit 8 pounds (fits 22″ – 31″)
Medium 10 pounds (fits 30″ – 39″)
Large 12 pounds (fits 38″ – 47″)
X-large 14 pounds (fits 46″- 55″)
XX-large 15 pounds (fits 50″ – 59″)
Shipping: Standard Power Belly Weight Belts generally take 5-10 days to arrive depending on what we have in stock.  All belts are shipping Priority Mail.
~Important Note~
If you are ordering from outside the USA please be aware that shipping costs are:
$40 USD to Canada
$55 USD to the rest of the world
We will issue a payment request for the difference and process  your order once payment is received.

Thank you,
Visionary Dance Staff