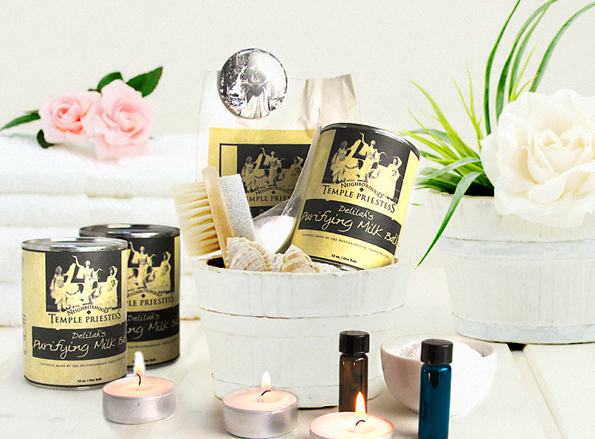 View More Images
Purifying Milk Bath
Thank you for your purchase. All proceeds helps us sustain our dance temple. May love and joy to return to you ten fold.
PACKAGE CONTENTS:
2 Cans (12 oz.) Temple Priestess Milk. Equals 2 baths.
1 dram Mrs Stewart's non toxic Liquid Bluing for at least two baths. Depending on desired color effect.
1 dram Anise oil for 4-8 baths (use 20-30 drops), so you should have some left over to use for other baths.
Sea Salt for at least 2 baths and maybe more.

White Candles.
THE GOAL:
To cleanse and stimulate the skin and circulation.
Warning: Do not use on children or the infirm. Do not use if you are allergic to milk or anise. T

hose with extra sensitive skin please use extra caution.