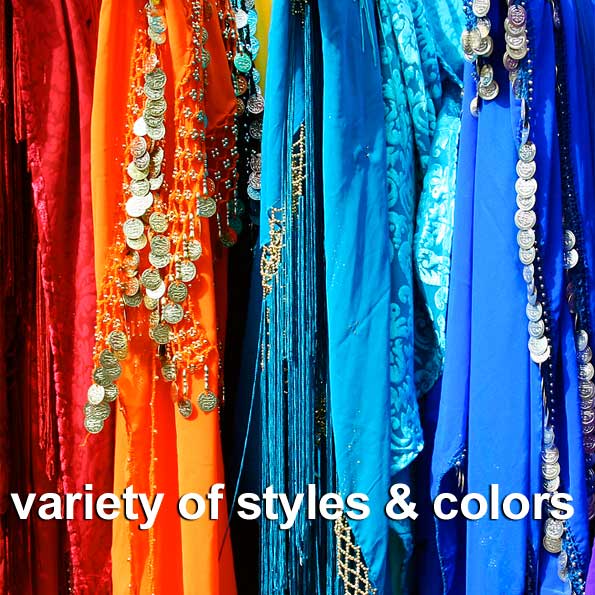 View More Images
Hip Scarves: 1-Row Coin & Triangular Plain
These coin hip scarves are a must-have for anyone beginning bellydance. They make great sounds and move nicely. Tie them around your hips, drape around your shoulders, or even make a bra cover out of one. A perfect addition to the instructional video series, these versatile coin scarves last a long time and are great dance investments. Numerous assorted colors and styles are available.
1-Row Triangular Coin Hip Scarf
This triangular coin scarf has a single row of small coins and beads all around the edge. Produces a lovely light tinkling sound.
Triangular Plain Hip Scarf
This triangular scarf with fringe for decoration and the feel of a hip scarf on your hips, but without the sound. Great for practicing when you need to be quiet or just look great!